Amsleigh Park Primary School
Welcome
Located in the quiet suburban streets of Oakleigh East, Amsleigh Park Primary School is a local school of choice. Our dedicated and caring staff focus on developing the 'whole child' with a balance of; academic learning, social-emotional development and the provision of a range of quality extra-curricular programs. Our staff pride themselves on providing high quality programs that engage our children in their learning and instil the essential skills that will enable them to become lifelong learners.
Our vision 'To provide a safe and inclusive community that fosters resilience, innovation, connection and life-long learning, ' is embedded in all our programs.
Our 5 core values: Respect, Integrity, Motivation, Resilience and Inclusion are well embedded in our school and complement our school motto 'Our Best Always!'
We would love to show you around our school.
Please call now to arrange a tour
Phone: (03) 9544 1553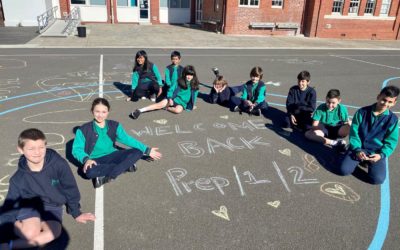 We are delighted to say that our Preps, 1s and 2s have returned to school after learning at home for 6 weeks. Welcoming back students today was an absolute joy, their happy smiles and excitement bringing life back to our school. It almost felt like we were back at Jan...
read more